Where can you follow The Focused Filmographer?
Twitter: @FilmsWith_T
Facebook: www.facebook.com/TheFocusedFilmographer
Email: Subscribe by entering your email in the subscribe box in the righthand margin of the page. >
Never miss a post! Stay in the know!
Today is the fourth day of 2015! Wow! Seems like just yesterday I was posting 2011's, 2012's and 2013's!
It is time to present my CHOICE AWARDS for Best & Worst picks of 2014!
*(As a reminder, any words in gold serve as clickable links to the referenced article.)
Hey, just in case you didn't know…2015 is here and that means that one of the more disappointing years in movies of recent is complete. Seriously, did you know that 2014 had some of the lowest numbers of moviegoers in a long time? Maybe that's because of the quality of films released…hmmm. 2014 had so much potential in the theaters…but you made it, from Europe, to Legoland, to Cancun to Middle Earth and back!
This slideshow requires JavaScript.
Congratulations. :)
Happy New Year!
With the new year comes tons of posts around the web about the best and worst of 2014 and the expectations for 2015. This past year, I realized that I did not watch as many theatrical releases myself as in years past. Seeing the Golden Globe nominations made me VERY aware of that fact. But, nonetheless, I still saw my fair share of stinkers, silly sequels, super successes and surprises. How about you?
Some actors had some amazing breakthroughs in 2014 (Nice work, Chris Pratt, Channing Tatum, Gugu Mbatha-Raw and Steve Carell!)
…while others didn't even make their presence known: Anybody hear from Ryan Gosling this year?…what about Sandra Bullock after her performance full of gravitas last year? 
2014 gave us plenty more sequels (as is the trend in Hollywood). Over 25 hit the theaters during the year! 
2014 also introduced us to some new franchises…some we could only WISH would not continue!
The Top Ten of 2014 releases included several sequels! Check out the results from 2014!
Top 10 WORLDWIDE Box Office Results of 2014:
Transformers: Age of Extinction -$1.1 BILLION
Guardians of the Galaxy -$772M
Maleficent -$757M

X-Men: Days of Future Past

 -$746M

Captain America: The Winter Soldier

 -$714M
The Amazing Spider-Man 2 -$708.9M

Dawn of the Planet of the Apes

 -$708.2M
The Hunger Games: Mockingjay, pt 1 -$679M


The Hobbit: The Battle of the Five Armies

 -$665M
Interstellar -$651M
Wouldn't you know, Interstellar is the only through and through original that landed in the Top Ten! Also, The Hobbit finale landed in the Top Ten (as a December release) in the exact same spot as the 2nd Hobbit did in 2013: #9. I'm not sure yet how I feel about Transformers#4 taking #1. But congrats nonetheless!
How many new releases did you watch this past year? This year I watched just over 60 new releases (which is good for just under 30% of the 220 theatrical releases of 2014), and over 200 movies overall. Wow! How about YOU?
You can always visit my list of films/reviews (called "The Archive") HERE!
Just for you, as is tradition, I have compiled a list of just 100 movies that released in 2014 split into 4 categories (25 each). My own personal lists of:
(1)

 25 Movies I'm Glad I Saw
(2) 25 Movies I Missed…but wanted to see

(3)

 25 Movies I wish I could "Un-see"
(4) 25 Movies I'm glad I missed
The movies are not listed in any order of preference, the fact that they are on the lists speaks to my desire or distaste for the film…if I'm GLAD I saw it, or not, etc. These are my choices, hence the title: The Focused Filmographer Choice Awards!
Here we go:
(1) Top 25 Movies I'm Glad I Saw in 2014: The LEGO Movie, The Grand Budapest Hotel, Chef, Captain America: The Winter Soldier, The Amazing Spider-Man 2, Interstellar, The Hobbit: The Battle of the Five Armies, The Hunger Games: Mockingjay Pt 1., The Other Woman, Dawn of the Planet of the Apes, X-Men: Days of Future Past, Edge of Tomorrow, 22 Jump Street, Guardians of the Galaxy, Hercules, The Maze Runner, The Equalizer, Godzilla, How to Train Your Dragon 2, God's Not Dead, Snowpiercer, Fury, Ride Along, Big Hero 6 and John Wick.
(2) Top 25 Movies I Missed…but wanted to see…in 2014: Get On Up, Frank, Unbroken, The November Man, The Rover, Laggies, Foxcatcher, This is Where I Leave You, Boyhood, A Most Wanted Man, The Judge, Wish I Was Here, Birdman, The Drop, Kill the Messenger, The Imitation Game, The Signal, The Theory of Everything, Inherent Vice, St. Vincent, American Sniper, Selma, A Most Violent Year, Nightcrawler and Into the Woods.
(3) Top 25 Movies I wish I could "Un-see" in 2014: I, Frankenstein, The Expendables 3, Jersey Boys, The Babadook, The Monuments Men, Winter's Tale, 300: Rise of an Empire, Walk of Shame, Oculus, Teenage Mutant Ninja Turtles, Neighbors, Noah, Sabotage, Brick Mansions, A Million Ways to Die in the West, Annabelle, Transformers: Age of Extinction, Tammy, Into the Storm, Sin City: A Dame to Kill For, Dracula Untold, Dumb and Dumber To, Jack Ryan: Shadow Recruit, Divergent and A Walk Among the Tombstones.
(4) Top 25 Movies I'm glad I missed in 2014: Endless Love, Muppets Most Wanted, Rio 2, Million Dollar Arm, The Immigrant, Earth to Echo, Sex Tape, Planes: Fire and Rescue, The Legend of Hercules, The Fault in Our Stars, Gone Shelter, 3 Days to Kill, Vampire Academy, Transcendence, Wild, As Above So Below, The Giver, The Boxtrolls, When the Game Stands Tall, Pompeii, Left Behind, Saving Christmas, Words and Pictures, Annie and The Gambler .
The Focused Filmographer Choice Awards
The Focused Filmographer Choice Award for WORST movie of 2014:
-This is decided by a mix of a few variables: Limited to what I have watched, Considering Expectation vs. Disappointment, Soundtrack, Box Office Results, and my own opinion! This year it is truly hard because so many films teased and created a much higher expectation than what was delivered. And some films just…were bad.
Annabelle– With a budget of $6.5 million and riding the coattails of the success of The Conjuring, Annabelle pulled in over $80 million and robbed fans of a promised experience. Nowhere near the quality of its predecessor, Annabelle was the greatest disappointment and cruel sequel/prequel offering of 2014 and thus earns this year's award as the Worst of 2014! My review.
Runner-Ups: Monuments Men, Winter's Tale and A Million Ways to Die in the West. (Other movies, like Dumb and Dumber To and Walk of Shame aren't considerations here because I already expected them to be horrible…and they were!)
The Focused Filmographer Choice Award for BEST movie of 2014:
-This is decided by a mix of a few variables: Limited to what I have watched, Considering Expectation vs. Deliverance, Soundtrack, Box Office Results, and MY review score!
The decision was super tough for me this year as I enjoyed several movies this year. My top choices remain Interstellar, Edge of Tomorrow, X-Men: Days of Future Past, Chef and Fury -all of which kept my interest and were entertaining. I had to narrow it down even further by asking myself, "Which one would I sit and watch numerous times and not get bored and which would I watch/recommend and enjoy the most with friends?" After asking myself those questions, my decision was made:
Edge of Tomorrow– So underrated and completely shunned by many "Tom Cruise-haters," this comic/manga adaptation was one of the best summer blockbusters that entertains over and over again. I enjoyed every single minute of it and watched it not only in a regular theater, but also in 3D Imax! Great cast, great story, great action…and who doesn't love a good time-travel story? My review.
HOWEVER! As is tradition now, I just can't pass up the opportunity for a TIE for this award. I just have to do it. I couldn't pass up giving an award to Christopher Nolan's Interstellar which will share the 2-way tie for Best Movie of 2014 from me as it is the only original film to make the Top Ten of 2014 and shows that originality can still succeed. This visual venture is both daring and deserving and is a must-see of 2014.
Runner-Ups: Guardians of the Galaxy, Chef and The Equalizer.
The Focused Filmographer Choice Award for the BIGGEST SURPRISE movie of 2014:
-Only looking at the film that surprised in a good way, not the ones that I had expectations of being great and then surprised by being terribly disappointing. That being said, I was surprised by a few films this past year that I had no idea what to expect from them prior to watching. Films like Snowpiercer, Edge of Tomorrow, The Other Woman and John Wick (all recommended watches).
But the film that surprised me the most and left me feeling great unexpectedly in 2014 the most was:
Chef. Directed by Jon Favreau and starring he along with Sofia Vergara, John Leguizamo, Scarlett Johansson, Dustin Hoffman, Robert Downey, Jr. and more, this film was a great gem to see this past summer and, yes, even though I may be a bit bias since it stars the absolute gorgeous Scarlett Johansson :) it really stands out as a film that far exceeded any expectations I had from the director of Iron Man, Elf and Cowboys & Aliens. The movie that, perhaps, he's been trying to make his entire career, Favreau cooked up a masterpiece with Chef! My review HERE.
————————————–
Well, tell me, which movies made your lists?
Did you actually enjoy Dumb and Dumber To?
What about Pompeii?
Did you think Inherent Vice was the best of 2014?
Did you get to see Selma?
How many 2014 movie releases did you buy/do you own on dvd/blu-ray?
What was your favorite movie you watched in 3D this year?
Was The LEGO Movie the best animated film of the year?
Which WWII movie did you like more: Monuments Men or Fury?
Were you a fan of Sin City: A Dame to Kill For?
Did Night at the Museum: Secret of the Tomb make it on one of these lists for you?
What was the Biggest disappointment for you in 2014 movies?
Which did you like more out of Pompeii, The Legend of Hercules, and 300: Rise of an Empire?
What was the worst sequel of the year? (There were many)
Which ones in 2015 are you looking forward to? (My list of 2015 movies I am looking forward to will post later this week!)…Stay Tuned

:)
Share your thoughts/answers in the comment section!
Congratulations to all the winners. Thanks for a great year! And for your continued reading! Happy Watching in 2015!
–T, The Focused Filmographer
To start off the new year, (Happy New Year, by the way!) here is a special review for an upcoming release from my state here in New Mexico. Recently, I was provided a screener for an independent film entitled TRUTH that was developed and filmed in Southern New Mexico and is making substantial steps toward distribution and release. It's my pleasure to review it and provide this sneak peek for you here. Enjoy! (for more info, visit the film's main page HERE).
IMDB page <-click
Starring: William McNamara, Robert Dean, Sabrina Gomez, Jon Tabor and more.
Directed by: Michael Cramer, Troy Scoughton Jr.
Synopsis: "In response to the days following 9/11, a covert government agency funds a black book project to develop a live virus, Nano-Technology based truth serum. Nanotrack Industries successfully develops Veritas PVH 13 and although it produces psychological anomalies in some subjects, this chemical crowbar permanently removes a subjects ability to deceive. Large scale testing on enemy detainees in a secure, off the grid, New Mexico research facility initially exceed all expectation, but when the virus mutates, it indiscriminately kills both prisoners and researchers alike. Ten years later, a group of racially diverse college students and their Professor, unwittingly stumble upon this buried secret while out on an extra credit assignment to document the mysterious Passion Valley Hospital hidden in plain sight in the Gila Mountains of New Mexico. The story is a science fiction, horror/thriller that entertains while at the same time offering deeper themes that explore who we really are when we lose the ability to live by deception."
Rating: Pending
Trailer:
Conspiracies, cover-ups and covert ops abound in this film following a group of curious and captious colleagues on a mission to expose a rumored alleged undercover government project in the forgotten and abandoned desert areas of Southern New Mexico. As the mystery unfolds, revelations of multiple kinds show that things are not as they may have appeared. The truth, sometimes stranger than fiction, can also be dangerous and, as the investigative crew soon discovers, perhaps ignorance truly is bliss.
Filmed in a style that will remind moviegoers of the likes of other horror films such as The Darkest Hour, The Chernobyl Diaries, Quarantine [rec] and The Descent, Truth delves a little bit deeper into the conspiracy and captures the suspense of the characters' expedition as they wander and wonder through the rooms of an abandoned hospital with more secrets held and subsequently revealed than perhaps should be shared. As the truths begin to be exposed, tensions rise, relationships unravel and dangers increase while the group discovers they have bitten off more than they can chew.
As most films like these go, Truth inevitably falls victim to its predictability as the plot progresses. The characters' importance as a whole is lost amid the conspiracy (perhaps the most impressive "character" being the location/hospital which adds so much to the film and could be considered a character of sorts all on its own.).
A few plot devices such as the mysterious government solution PVH13 keep the interest and intrigue throughout leading to its expected end. A few elements of the film, while distracting at times (such as overbearing music, forced acting/interactions and back-and-forth pacing) do not prevent the film from moving at a decent rate.
Truthfully, Truth is not all too new in concept but its use of story, location and overall look and feel make the effort and experience all the more impressive. Look for the film soon on multiple venues as it continues its journey.
A special Thank You to PRC Productions for the screener access and opportunity to review TRUTH. For more information on TRUTH, contact PRC Productions at:
PRC PRODUCTIONS
PO BOX 13369
Las Cruces, NM 88013
info@prc-productions.com
———-
(Remember, to read this review and over 300 more, check out THE ARCHIVE of movies reviewed anytime. Know before you go…or rent…or buy!)
Thanks for reading! Happy Watching!
–T, The Focused Filmographer
Here is a guest review from my friend David O. sharing his thoughts on the satire, Dear White People.-one of the lesser viewed movies of 2014 that is on the list of Films-you-missed-but-shouldn't-have-in-2014.
Starring: Tyler James Williams, Tessa Thompson, Kyle Gallner and more.
Directed by: Justin Simien
Synopsis: "A social satire that follows the stories of four black students at an Ivy League college where controversy breaks out over a popular but offensive black-face party thrown by white students. With tongue planted firmly in cheek, the film explores racial identity in acutely-not-post-racial America while weaving a universal story of forging one's unique path in the world."
Rating: Rated R for language, sexual content and drug use.
Must-Watch Trailer:
Each generation touts theirs as a paradigm shift in racial culture in America and perhaps each claim has some merit. "Dear White People", a satire directed by newcomer Justin Simien tries to define multiple aspects of the black campus experience at a fictitious Ivy League school named Winchester University. The movie has heaps to say about this experience for the four main characters as they navigate race and racism on campus. This film gets to the core of identity. It dissects how we portray ourselves to others and on occasion how we passively let others define us. Each of the characters seem acutely aware of who they really are versus what others think of them and yet unsure how to balance the two. There's an element of hypocrisy in each of us and the brilliance of Simiens' vision is the way he deconstructs the archetypes in the film through their hypocrisies.
Let's meet the four main players–
Samantha 'Sam' White (Tessa Thompson) operates a provocative campus radio show and is the reluctant face of the black movement on the predominantly white campus. "Dear White People, the amount of Black friends required not to seem racist has just been raised to two. Sorry, your weed man Tyrone doesn't count." She pulls no punches about the conditions at Winchester as she sees them.
Sam finds herself elected President of the all black residential hall Parker-Armstrong, much to the dismay of the previous President Troy, who has political aspirations of his own beyond Winchester. The residents of Parker-Armstrong unite behind Sam, and view this as an opportunity for her to spearhead opposition to attempts by the administration to dissolve the hall in the name of diversification. Sam commands the respect of her constituents and while she is comfortable criticizing the way things are from behind the microphone, she bristles at the idea of being the face of a larger black movement. By secretly hooking up with the white TA from film class she reveals cracks in her militancy. Is she Malcom X, Martin Luther King Jr, something in between, or none of the above? Her persona threatens to swallow her whole as racial tensions mount on campus when a prestigious white campus house plans a Halloween party with the theme "Liberate Your Inner Negro". Parker-Armstrong demands that she protest the party and the people behind it. She feels the weight of the moment and finds support in surprising places, but can she rise to the occasion?
Troy Fairbanks (Brandon Bell) has aspirations for a certain station in life and struggles with his and his families' expectations. As a popular athlete and son of Dean Fairbanks (Dennis Haysbert), he has rarely dealt with adversity. Losing the election to Sam strikes a blow to his ego. He comes to grips with the realization that his brand of politics may work on a grand scale, but the racial awakening the residents of Parker-Armstrong are experiencing requires a sharper sword. In political terms, he alienates his base by treating them as a stepping-stone in his personal pathway.
Can he represent them fully while dating the white daughter of the University President (and his fathers' boss) who is also the sister of the head of the white campus house, Kurt Fletcher (Kyle Gallner)? He seeks refuge in his association with Kurt and the other white campus house students spearheading the Halloween party. Troy tries to endear himself to them by authoring the official invitation to the "Liberate Your Inner Negro" party. He deals with the mounting pressure to be the perfect future political leader at all costs like any other college student would; by sneaking away to smoke weed in the bathroom behind his girlfriends back.
Colandrea 'Coco' Conners (Teyonah Parris) represents a new student seeking to shake her past and make her own mark at Winchester. Hailing from inner city Chicago she hopes to shed perceptions of her lower-class upbringing by using her more palatable-to-whites nickname and seizes opportunity in the budding campus controversy.
She and Troy form a bond while spending time partying with the white folks in hopes that the end justifies their means. When she discovers a television producer is hot to tell Sam's black-fish-in-a-white-pond story on a reality show she plans to co-opt the idea for her self. As an underclassman she doesn't have the cache Sam does on campus, but she has a plan to upgrade her stature. She willingly enters the lion's den by aligning with the white students and setting herself up as hostess of the controversial Halloween party… all for the cameras of course.
Lionel Higgins (Tyler James Williams) faces struggles of his own as a wallflower looking for a garden to grow in. He is part nerd, park geek (yes, they're different), part genius, and all original. Rocking a sweet afro that white folks can't keep their hands off of, he flinches at the attention. Lionel represents the closest thing to a stand-in for the audience. Some scenes find him reacting to the circus the way the audience reacts and in others he controls action on-screen. On a campus where he feels like an outsider because of his race and sexuality, he transforms his weaknesses into strengths. He parlays his perceived blackness into a writing position for the school newspaper that want an "insider" to write about the increasing racial tensions.
The editor of the paper seeks to manipulate him through their shared sexuality while Lionel proves he is the smartest one in the room. Writing about the show from the cheap seats does not suit Lionel and he seeks to be a lead actor in this play as the Halloween party looms.
Each of the main characters in "Dear White People" remains engaged in a personal battle of expectations. Will they fit a mold society has predetermined for them or will they stand up and say, "I will define me"? As the climax of the movie approaches, we find Sam retreating to her room haunted with the idea of leading the black students in an effort to stop the controversial party that openly mocks stereotypes of their culture. Troy finds himself torn between his desires to keep his white connections and blowing up their plans. Coco is determined to see the party come to fruition as long as she can capitalize on the spectacle while Lionel is gripped with the concept of no longer remaining passive and becoming the centerpiece of anything.
The Halloween party depicted onscreen represents one of the most cringe-worthy moments of the movie. White folks in blackface fill the screen carrying pimp goblets sporting NBA jerseys, baggy clothes, and other various forms of ass-hattery (yes, that's a technical term). Kurt revels in the proceedings. Troy finally comes to his senses and races to find his father to stop the horrific display. Coco lets her desire for fame blind her as she parades around the party that openly mocks her filming the whole thing. Lionel takes the reigns and organizes the minorities on campus to crash the party and put a stop to the madness. Sam snaps out of her funk, embraces her bi-racial background (and her love for Taylor Swift-gasp!) with the assistance of her lover/TA/wannabe boyfriend and joins in on the efforts.
The uninvited succeed in crashing the party in a spectacular manner by slipping in and absorbing what they are witnessing. Lionel takes matters in his own hands and announces his displeasure on the sound system before angrily toppling the speaker stacks. Chaos ensues as the administration descends upon the party. Things begin to get physical between Kurt and Lionel and the party devolves into the proverbial scene of the racial crime. (This also doubles as the most awkward on-screen kiss of the movie).
The coda of the film tries to neatly tie up the movie, but doesn't quite put a bow on the proceedings. For those who think that the Halloween party, or ones like it, are fictitious plot-devices of Hollywood productions I encourage you to stick around for the credits as if it were a Marvel movie. If you haven't been paying attention, cross-racial stereotype parties have been happening across the country for years now and their inclusion helps ground the film before it.
Simien is a director with tons to say and in some cases it feels like he is determined to fire off all of his bullets in this one movie rather than offer a tighter offensive. He uses title cards to begin scenes and lets plot strands string together some of the disjointed scenes. He offers characters that wear masks to define themselves to certain characters and use their actions towards others. Their motivations mimic the motivations in each of us. The film provokes conversation and deserves a wide audience of all races. It makes you laugh, eye roll, squirm, and correctly or incorrectly feel comfort in some of your current understandings about all races. I believe this is exactly the reaction Simien is chasing.
While titled "Dear White People", the film could very easily be titled "Dear ______ People" and be equally engaging. If you feel like you have issues of race all figured out, you see the title and may find yourself less inclined to seek out this film and you would be worse off for it. The title is meant to be provocative and while "Dear White People" is not a perfect film, it is perfectly engaging and I cannot wait to see what Simien has to say next.
———-
(Remember, to read this review and over 300 more, check out THE ARCHIVE of movies reviewed anytime. Know before you go…or rent…or buy!)
Thanks for reading! Happy Watching!
–T, The Focused Filmographer
***Special thanks to David 
for watching the film and sharing his thoughts with this review.
Starring: Christian Bale (The Fighter), Joel Edgerton (Warrior), Aaron Paul (Need for Speed) and more.
Directed by: Ridley Scott (Gladiator, Prometheus)
Synopsis: "Epic adventure Exodus: Gods and Kings is the story of one man's daring courage to take on the might of an empire. Using state of the art visual effects and 3D immersion, Scott brings new life to the story of the defiant leader Moses as he rises up against the Egyptian Pharaoh Ramses, setting 600,000 slaves on a monumental journey of escape from Egypt and its terrifying cycle of deadly plagues."
Rating: Rated PG-13 for intense sequences of battle.
Must-Watch Trailer:
Let me begin this review by telling you…this is not The Ten Commandments.
Director Ridley Scott boldly brings another retelling of a well-known tale and…(*sigh*)…takes several liberties and leaves much more to be desired. (I felt the same about his retelling of Robin Hood starring Russell Crowe.) Amid the controversial casting and the comments of Christian Bale, this Biblical tale retold is far from epic. In a time in which the Bible appears to be a growing source for content of cinematic storytelling, it is perplexing to me that the stories told deviate so far from the Source. Much like in my review for Aronofsky's Noah, I remind readers and viewers that Exodus: Gods and Kings is a movie, and adaptation, and not a source of doctrine. For that, read your Bible. Albeit, I personally was disappointed with the inclusions and exclusions of Ridley Scott. That aside, as a film, Exodus: Gods and Kings had plenty of misfires all on its own.
(Hit the jump to read the full review below)
Read more…
Today is THURSDAY!!! And you know what that means!! :) It is officially time for another fun-filled edition of "Trailer Time Thursday!"
Here is your weekly fix of "Triple-T" (aka: "Trailer Time Thursday!")!!
In case this is your first visit to "Triple-T," here's what it's all about:
Seeing as how everyone loves movie previews, "Trailer Time Thursday!" was created to bring all of the trending trailers that you may have missed in theaters, or just need to see, all in one convenient place! It makes Thursdays so great! Get ready! Your Preview Pandemonium awaits!
Check them out and ENJOY!!! 
Trailers of the Week: (all synopses are directly from IMDB.com)
1. Mad Max: Fury Road.
Starring

: Tom Hardy, Charlize Theron, Nicholas Hoult and more.

Releasing

: May 15, 2015.

Director

: George Miller

Synopsis

: "An apocalyptic story set in the furthest reaches of our planet, in a stark desert landscape where humanity is broken, and almost everyone is crazed fighting for the necessities of life. Within this world exist two rebels on the run who just might be able to restore order. There's Max, a man of action and a man of few words, who seeks peace of mind following the loss of his wife and child in the aftermath of the chaos. And Furiosa, a woman of action and a woman who believes her path to survival may be achieved if she can make it across the desert back to her childhood homeland."
Thoughts: Definitely a 2015 release to look forward to. Speaking about the trailer only, I really like the style and music and the fact that Tom Hardy doesn't speak onscreen yet his expressions say so much. Who's ready for the madness?
—
2. San Andreas
Starring

: Alexandra Daddario, Dwayne Johnson, Carla Gugino and more.

Releasing

: May 29, 2015

Director

: Brad Peyton

Synopsis

: "In the aftermath of a massive earthquake in California, a rescue-chopper pilot makes a dangerous journey across the state in order to rescue his estranged daughter."
Thoughts: Director Peyton deviates from the likes of Journey 2: The Mysterious Island and Cats & Dogs: The Revenge of Kitty Galore to produce this destruction-filled tale starring Dwayne Johnson. The age-old prediction of California falling off into the ocean comes to fruition in this latest upcoming large scale film with Paul Giamatti's voice-over. May be earth-shattering…may not.
—
3. Inside Out.
Starring

:  The vocal talent of Diane Lane, Amy Poehler, Kyle MacLachlan, Mindy Ka

ling

 and more.

Releasing

: June 19, 2015

Director

: Pete Docter

Synopsis

: "Growing up can be a bumpy road, and it's no exception for Riley, who is uprooted from her Midwest life when her father starts a new job in San Francisco. Like all of us, Riley is guided by her emotions – Joy, Fear, Anger, Disgust and Sadness. The emotions live in Headquarters, the control center inside Riley's mind, where they help advise her through everyday life. As Riley and her emotions struggle to adjust to a new life in San Francisco, turmoil ensues in Headquarters. Although Joy, Riley's main and most important emotion, tries to keep things positive, the emotions conflict on how best to navigate a new city, house and school."
Thoughts: Oh Pixar, how we've missed you. The year without Pixar…2014…is almost over and this next installment is just around the corner. No longer sad, emotions of plenty of moviegoers will undoubtedly be happy!
—
4. Hot Tub Time Machine 2
Starring

: Craig Robinson, Rob Corddry, Chevy Chase, Adam Scott and more.

Releasing

: February 20, 2015

Director

: Steve Pink

Synopsis

: "When Lou, who has become the "father of the Internet," is shot by an unknown assailant, Jacob and Nick fire up the time machine again to save their friend."
Thoughts: The Great White Buffalo crew returns (sans one John Cusak) and the time travelling begins. Ripping off the past for a certain future turns out to get messier than expected in this sequel. The trailer doesn't have much of a pull for me but it may be surprising…then again…it does release in the movie dumping ground of February…
—
5. White God
Starring

: Zsófia Psotta, Sándor Zsótér, Lili Horváth and more.

Releasing

:  March 27, 2015

Director

:  Kornél Mundruczó

Synopsis

: "Thirteen-year-old Lili fights to protect her dog Hagen. She is devastated when her father eventually sets Hagen free on the streets. Still innocently believing love can conquer any difficulty, Lili sets out to find her dog and save him."
Thoughts: I like the style of this trailer and the concept is so relatable.
—
6. Still Alice
Starring

: Julianne Moore, Kristen Stewart, Kate Bosworth, Alec Baldwin and more.

Releasing

: January 16, 2015

Director

: Richard Glatzer, Wash Westmoreland

Synopsis

: "Alice Howland, happily married with three grown children, is a renowned linguistics professor who starts to forget words. When she receives a devastating diagnosis, Alice and her family find their bonds tested."
Thoughts: Tough subject and this one looks pretty strong and able to touch several people's lives. Moore looks to bring a more memorable performance alongside a cast that includes Kristen Stewart.
—
7. The Last Five Years.
Starring

: Anna Kendrick, Jeremy Jordan, Meg Hudson and more.

Releasing

: February 13, 2015

Director

: Richard LaGravenese

Synopsis

: Based on the musical, a struggling actress and her novelist lover each illustrate the struggle and deconstruction of their love affair..
Thoughts: Anna Kendrick is doing a lot musically lately (Into the Woods, Pitch Perfect 2) and this is no exception. Based on the musical, this upcoming film will be loved by some and missed by others but will likely be right on key for its target audience.
—
8. The Walk. 
Starring

: Joseph Gordon-Levitt, Ben Kingsley, Charlotte Le Bon 

and more.

Releasing

: October 2, 2015.

Director

:  Robert Zemeckis

Synopsis

: "The story of French high-wire artist Philippe Petit's attempt to cross the Twin Towers of the World Trade Center in 1974."
Thoughts: Joseph Gordon-Levitt reaches new heights and this 70's flick based on a true story looks pretty nail-biting. When was the last time you saw a movie, based in the 70's and released in 3D? This will be a wild ride.
—
Additional trailer: Black or White. -Perhaps Costner will finally be in a good movie this decade? Co-starring Octavia Spencer, Anthony Mackie and more, this film is full of issues of race and relationships and is scheduled to release on January 30, 2015.
Spotlight Video of the Week:
Terminator: Genisys.
Last week, Trailer Time Thursday didn't post, so for those who missed it, or for those just wanting to watch it again…here's the trailer for the next film in the Terminator franchise. Starring Emilia Clarke, Jai Courtney, Arnold Schwarzenegger, Jason Clarke and more. Enjoy! :)
—
Well, that's it for this round of 'Triple-T'!
My favorite trailers from today:
Inside Out
Mad Max: Fury Road
The Walk
Which ones are your favorites??
—————————————–
This Weekend's Theatrical Releases:
Are you ready for the weekend in theaters? Here's what releases this weekend, December 12, 2014:
Wide Release: Exodus: Gods and Kings (my review to post next), Top Five (expansion) and more.

Limited Release: 

Inherent Vice, Free the Nipple 

and more.
Thanks for reading! Happy Watching!
**Keep missing articles when they post here? Keep missing movie news, trailers and posters?**
**Don't miss any anymore! Be sure to follow on Facebook and Twitter for continuous movie coverage!**
–T, The Focused Filmographer
It is time, once again, to check out all of the…
As you may know I love checking out and collecting movie posters! With teases of what to expect from the featured film, posters are one of my favorite parts of the whole cinematic experience. If you love movie posters like I do, then you are likely to enjoy the latest ones of the week!
I love movie posters. Last year there were so many that came out and I was able to have a favorite weekly segment featuring the newest posters of the week. This year, there were weeks that went by without new posters, so the segment wasn't as frequent, BUT, with the year coming to a close, it is time to feature my Top 50 favorite posters of 2014. Several months back, my friend Paula from Paula's Cinema Club, sent me a link featuring some posters and we both agreed that the choices on that link were…less than stellar. Hoping not to disappoint, here are my choices for 2014 (in no particular order)!
Enjoy these silent movie promoters that are my picks of the litter from 2014!
(To view the fullscreen slideshow, click on any one of the posters below and scroll through with the arrow keys.)
—
Thoughts: Oftentimes, good posters do not necessarily indicate a movie will be good. It's interesting to look at these posters now and realize how often that once again turned out to be true. But there are times when the poster and the movie are both amazing and that's a plus!
In the end there were some great posters this year and I have a hard time picking out the few that would be my favorites of the year, but I have to. So…
My faves of the year: Dawn of the Planet of the Apes, The Hateful Eight and The Retrieval.
—
Well, what do YOU think? Which ones are your favorites from 2014? Which ones do you like/hate and why? Leave a comment! :)
—
On to 2015
–T, The Focused Filmographer
First Off…HAPPY THANKSGIVING!!!! May your day be full of family, food, football, fun and, most importantly, gratitude for the blessings bestowed upon each of us. I hope you have a wonderful day and I want to thank each of you for being here and following the site loyally for so long! I'm thankful for YOU!
Well, today is THURSDAY!!! And you know what that means!! :) It is officially time for another fun-filled edition of "Trailer Time Thursday!"
Here is your weekly fix of "Triple-T" (aka: "Trailer Time Thursday!")!!
In case this is your first visit to "Triple-T," here's what it's all about:
Seeing as how everyone loves movie previews, "Trailer Time Thursday!" was created to bring all of the trending trailers that you may have missed in theaters, or just need to see, all in one convenient place! It makes Thursdays so great! Get ready! Your Preview Pandemonium awaits!
Check them out and ENJOY!!!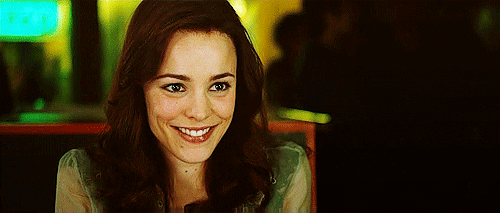 Trailers of the Week: (all synopses are directly from IMDB.com)
1. Pan.
Starring

: Hugh Jackman, Amanda Seyfried, Rooney Mara, L

evi Miller, Garret Hedlund

 and more.

Releasing

: July 17, 2015.

Director

: Joe Wright

Synopsis

: "The story of an orphan who is spirited away to the magical Neverland. There, he finds both fun and dangers, and ultimately discovers his destiny — to become the hero who will be forever known as Peter Pan."
Thoughts: I am a Pan Fan. As you know, Hook is my favorite all-time movie. The story of Peter Pan has always been one I have enjoyed. Really looking forward to this one and I like the look of it: the colors, the cast the change-up of story…I am excited to see it.
—
2. Cake
Starring

: Jennifer Aniston, Anna Kendrick, William H. Macy

, Sam Worthington

 and more.

Releasing

: 2015

Director

: Daniel Barnz

Synopsis

: "Claire initiates a dubious relationship with a widower while confronting fantastical hallucinations of his dead wife."
Thoughts: Being touted as an Oscar-worthy performance by Jennifer Aniston, this drama looks full of intense performances, plus, it's always nice to see Anna Kendrick! Aniston steps out of her usually archetype and steps into a role and genre that may pay off for her.
—
3. Jurassic World. 
Starring

:  Chris Pratt, Judy Greer, Ty Simpkins, Br

yce Dallas-Howard, Vincent D'onofrio

and more.

Releasing

: June 12, 2015

Director

: Colin Treverrow

Synopsis

: "Twenty-two years after the events of Jurassic Park (1993), Isla Nublar now features a fully functioning dinosaur theme park, Jurassic World, as originally envisioned by John Hammond."
Thoughts: New dinosaurs, new cast, same excitement to see it! This first look at how some people just never learn from their dinosaur size mistakes has got me pumped. Smart inclusion of one of the most recognizable movie themes of all. I'm curious if composer Michael Giacchino (Star Trek) will have any memorable additions to this sequel's presentation. I want my ticket already…to the theater for this one, I'll skip on a ticket to the park. :)
—
4. Pitch Perfect 2
Starring

: Elizabeth Banks, Anna Kendrick, Hailee Steinfeld, Reb

el Wilson, Alexis Knapp

 and more.

Releasing

: May 15, 2015

Director

: Elizabeth Banks

Synopsis

: "Collegiate a cappella group the Barden Bellas enter into an international competition that no American team has ever won."
Thoughts: I'll admit, I was surprised to see Elizabeth Banks listed as the director. This is her debut as the solo director of a full-length feature and I am happy for her. What a choice! The Bellas are back and in a "You Just Got Served" style, the acappella battle begins and the Bellas look for an international win. Get ready for this exciting Sing Off Sequel.
—
5. X+Y
Starring

: Asa Butterfield, Rafe Spall, Sally Hawkins, Jo Yang and more.

Releasing

: 2015

Director

:  Morgan Matthews

Synopsis

: "A socially awkward teenage math prodigy finds new confidence and new friendships when he lands a spot on the British squad at the International Mathematics Olympiad."
Thoughts: Asa Butterfield may one day do a different type of role than what he usually gets cast in, but for now this blue-eyed mild-mannered character works for him. I was actually intrigued by the story (most people can relate at some level) and the casting of Sally Hawkins who was great in last year's Blue Jasmine.
—
6. Kingsman: The Secret Service.
Starring

: Michael Caine, Samuel L. Jackson, Colin Firth,

Mark Strong, Mark Prior

 and more.

Releasing

: February 13, 2015

Director

: Matthew Vaughn

Synopsis

: "Based upon the acclaimed comic book and directed by Matthew Vaughn, Kingsman: The Secret Service tells the story of a super-secret spy organization that recruits an unrefined but promising street kid into the agency's ultra-competitive training program just as a global threat emerges from a twisted tech genius."
Thoughts: Some surprising cast members showed up in that trailer, huh? This one has had my attention for months. The references are out of control. :D This is a spy thriller that has seemingly, all the right elements. Don't miss it.
—
7. Match.
Starring

: Patrick Stewart, Carla Gugino, Matthew Lillard and more.

Releasing

: January 14, 2015

Director

: Stephen Belber

Synopsis

: "As a Juilliard professor is interviewed by a woman and her husband for her dissertation on the history of dance in 1960's New York, it becomes increasingly clear that there are ulterior motives to the couple's visit."
Thoughts: Patrick Stewart is one of those actors that could make a documentary about spitwads become an award-winning phenomenom. I'm not calling this movie a spitwad at all (don't misunderstand). I am saying, however, that I'm not certain the film would capture the attention of half as many people if it didn't have Stewart in the role. I'm glad that he is taking on roles outside of what he is most famous for and bringing performances with even more depth to the screen.
—
8. Far From the Madding Crowd. 
Starring

: Juno Temple, Carey Mulligan, Michael Sheen

and more.

Releasing

: May 1, 2015.

Director

:  Thomas Vinterberg

Synopsis

: "The story of independent, beautiful and headstrong Bathsheba Everdene (Carey Mulligan), who attracts three very different suitors: Gabriel Oak (Matthias Schoenaerts), a sheep farmer, captivated by her fetching willfulness; Frank Troy (Tom Sturridge), a handsome and reckless Sergeant; and William Boldwood (Michael Sheen), a prosperous and mature bachelor. This timeless story of Bathsheba's choices and passions explores the nature of relationships and love – as well as the human ability to overcome hardships through resilience and perseverance."
Thoughts: Based on the 1874 Thomas Hardy novel and remade from the 1967 version comes this period drama romance starring a new cast. Not my cup of tea, but someone will undoubtedly appreciate it. Carey Mulligan is such a talented actress and I wish she would do more to expand her acting choices instead of doing the same. But this is a different type of film for Juno Temple.
—
Spotlight Video of the Week:
Trailer for George Lucas' Strange Magic.
—
Well, that's it for this round of 'Triple-T'!
My favorite trailers from today:
Jurassic World
Kingsman: The Secret Service
Pan
Which ones are your favorites??
—————————————–
This Weekend's Theatrical Releases:
Are you ready for the weekend in theaters? Here's what releases this weekend, November 26-28, 2014:
Horrible Bosses 2, Penguins of Madagascar, The Imitation Game, The Babadook and more.
Thanks for reading! Happy Watching!
COMING SOON (in theaters today and expected online tomorrow)- the debut trailer for:
When it is available, I will post it on Facebook and Twitter…soooo…make sure you are following! (see below)
**Keep missing articles when they post here? Keep missing movie news, trailers and posters?**
**Don't miss any anymore! Be sure to follow on Facebook and Twitter for continuous movie coverage!**
–T, The Focused Filmographer