First Off…HAPPY THANKSGIVING!!!! May your day be full of family, food, football, fun and, most importantly, gratitude for the blessings bestowed upon each of us. I hope you have a wonderful day and I want to thank each of you for being here and following the site loyally for so long! I'm thankful for YOU!
Well, today is THURSDAY!!! And you know what that means!! 🙂 It is officially time for another fun-filled edition of "Trailer Time Thursday!"
Here is your weekly fix of "Triple-T" (aka: "Trailer Time Thursday!")!!
In case this is your first visit to "Triple-T," here's what it's all about:
Seeing as how everyone loves movie previews, "Trailer Time Thursday!" was created to bring all of the trending trailers that you may have missed in theaters, or just need to see, all in one convenient place! It makes Thursdays so great! Get ready! Your Preview Pandemonium awaits!
Check them out and ENJOY!!!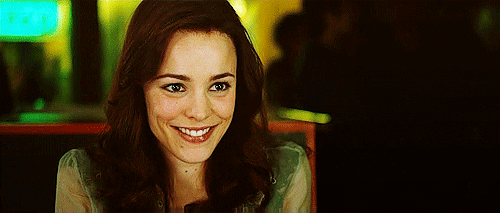 Trailers of the Week: (all synopses are directly from IMDB.com)
1. Pan.
Starring

: Hugh Jackman, Amanda Seyfried, Rooney Mara, L

evi Miller, Garret Hedlund

 and more.

Releasing

: July 17, 2015.

Director

: Joe Wright

Synopsis

: "The story of an orphan who is spirited away to the magical Neverland. There, he finds both fun and dangers, and ultimately discovers his destiny — to become the hero who will be forever known as Peter Pan."
Thoughts: I am a Pan Fan. As you know, Hook is my favorite all-time movie. The story of Peter Pan has always been one I have enjoyed. Really looking forward to this one and I like the look of it: the colors, the cast the change-up of story…I am excited to see it.
—
2. Cake
Starring

: Jennifer Aniston, Anna Kendrick, William H. Macy

, Sam Worthington

 and more.

Releasing

: 2015

Director

: Daniel Barnz

Synopsis

: "Claire initiates a dubious relationship with a widower while confronting fantastical hallucinations of his dead wife."
Thoughts: Being touted as an Oscar-worthy performance by Jennifer Aniston, this drama looks full of intense performances, plus, it's always nice to see Anna Kendrick! Aniston steps out of her usually archetype and steps into a role and genre that may pay off for her.
—
3. Jurassic World. 
Starring

:  Chris Pratt, Judy Greer, Ty Simpkins, Br

yce Dallas-Howard, Vincent D'onofrio

and more.

Releasing

: June 12, 2015

Director

: Colin Treverrow

Synopsis

: "Twenty-two years after the events of Jurassic Park (1993), Isla Nublar now features a fully functioning dinosaur theme park, Jurassic World, as originally envisioned by John Hammond."
Thoughts: New dinosaurs, new cast, same excitement to see it! This first look at how some people just never learn from their dinosaur size mistakes has got me pumped. Smart inclusion of one of the most recognizable movie themes of all. I'm curious if composer Michael Giacchino (Star Trek) will have any memorable additions to this sequel's presentation. I want my ticket already…to the theater for this one, I'll skip on a ticket to the park. 🙂
—
4. Pitch Perfect 2
Starring

: Elizabeth Banks, Anna Kendrick, Hailee Steinfeld, Reb

el Wilson, Alexis Knapp

 and more.

Releasing

: May 15, 2015

Director

: Elizabeth Banks

Synopsis

: "Collegiate a cappella group the Barden Bellas enter into an international competition that no American team has ever won."
Thoughts: I'll admit, I was surprised to see Elizabeth Banks listed as the director. This is her debut as the solo director of a full-length feature and I am happy for her. What a choice! The Bellas are back and in a "You Just Got Served" style, the acappella battle begins and the Bellas look for an international win. Get ready for this exciting Sing Off Sequel.
—
5. X+Y
Starring

: Asa Butterfield, Rafe Spall, Sally Hawkins, Jo Yang and more.

Releasing

: 2015

Director

:  Morgan Matthews

Synopsis

: "A socially awkward teenage math prodigy finds new confidence and new friendships when he lands a spot on the British squad at the International Mathematics Olympiad."
Thoughts: Asa Butterfield may one day do a different type of role than what he usually gets cast in, but for now this blue-eyed mild-mannered character works for him. I was actually intrigued by the story (most people can relate at some level) and the casting of Sally Hawkins who was great in last year's Blue Jasmine.
—
6. Kingsman: The Secret Service.
Starring

: Michael Caine, Samuel L. Jackson, Colin Firth,

Mark Strong, Mark Prior

 and more.

Releasing

: February 13, 2015

Director

: Matthew Vaughn

Synopsis

: "Based upon the acclaimed comic book and directed by Matthew Vaughn, Kingsman: The Secret Service tells the story of a super-secret spy organization that recruits an unrefined but promising street kid into the agency's ultra-competitive training program just as a global threat emerges from a twisted tech genius."
Thoughts: Some surprising cast members showed up in that trailer, huh? This one has had my attention for months. The references are out of control. 😀 This is a spy thriller that has seemingly, all the right elements. Don't miss it.
—
7. Match.
Starring

: Patrick Stewart, Carla Gugino, Matthew Lillard and more.

Releasing

: January 14, 2015

Director

: Stephen Belber

Synopsis

: "As a Juilliard professor is interviewed by a woman and her husband for her dissertation on the history of dance in 1960's New York, it becomes increasingly clear that there are ulterior motives to the couple's visit."
Thoughts: Patrick Stewart is one of those actors that could make a documentary about spitwads become an award-winning phenomenom. I'm not calling this movie a spitwad at all (don't misunderstand). I am saying, however, that I'm not certain the film would capture the attention of half as many people if it didn't have Stewart in the role. I'm glad that he is taking on roles outside of what he is most famous for and bringing performances with even more depth to the screen.
—
8. Far From the Madding Crowd. 
Starring

: Juno Temple, Carey Mulligan, Michael Sheen

and more.

Releasing

: May 1, 2015.

Director

:  Thomas Vinterberg

Synopsis

: "The story of independent, beautiful and headstrong Bathsheba Everdene (Carey Mulligan), who attracts three very different suitors: Gabriel Oak (Matthias Schoenaerts), a sheep farmer, captivated by her fetching willfulness; Frank Troy (Tom Sturridge), a handsome and reckless Sergeant; and William Boldwood (Michael Sheen), a prosperous and mature bachelor. This timeless story of Bathsheba's choices and passions explores the nature of relationships and love – as well as the human ability to overcome hardships through resilience and perseverance."
Thoughts: Based on the 1874 Thomas Hardy novel and remade from the 1967 version comes this period drama romance starring a new cast. Not my cup of tea, but someone will undoubtedly appreciate it. Carey Mulligan is such a talented actress and I wish she would do more to expand her acting choices instead of doing the same. But this is a different type of film for Juno Temple.
—
Spotlight Video of the Week:
Trailer for George Lucas' Strange Magic.
—
Well, that's it for this round of 'Triple-T'!
My favorite trailers from today:
Jurassic World
Kingsman: The Secret Service
Pan
Which ones are your favorites??
—————————————–
This Weekend's Theatrical Releases:
Are you ready for the weekend in theaters? Here's what releases this weekend, November 26-28, 2014:
Horrible Bosses 2, Penguins of Madagascar, The Imitation Game, The Babadook and more.
Thanks for reading! Happy Watching!
COMING SOON (in theaters today and expected online tomorrow)- the debut trailer for:
When it is available, I will post it on Facebook and Twitter…soooo…make sure you are following! (see below)
**Keep missing articles when they post here? Keep missing movie news, trailers and posters?**
**Don't miss any anymore! Be sure to follow on Facebook and Twitter for continuous movie coverage!**
–T, The Focused Filmographer