In TheFocusedFilmographer's Spotlight: 20 Films You Might Not Have Known About For 2016
Initially, I intended for this article to feature the top most-hyped films of 2016 that I expect to disappoint/flop (and there are several that I believe to be over-hyped). There are tons of films slated to release this year. Some will excite and some will disappoint.
However, after reading several redundant articles that featured almost all of the same "most anticipated films of 2016", I decided to shed some light on some not-so well-known upcoming films to keep an eye out for in 2016 instead. Among the flurry of films that is full of sequels, franchise-continuations and superhero movies lie several unique-looking theatrical offerings that you may wish to see. If you grow weary of the sequels and superheroes, or wish to seek out some originality this year, then this list is for you! Bookmark it, save it, share it, enjoy it! (Click the jump to continue reading)
Below what you will find is a list of 20 movies that may pique your interest to catch a viewing of in 2016. What you will NOT find included in the list below are Superhero, Sequel, or Story/Franchise-continuation movies such as the likes of Deadpool, Kung Fu Panda 3, Finding Dory, Captain America: Civil War, Fantastic Beasts and Where to Find Them, Batman vs. Superman: Dawn of Justice, Inferno, Rogue One: A Star Wars Story. (Sorry, but there are plenty of those lists out there on the interwebs already).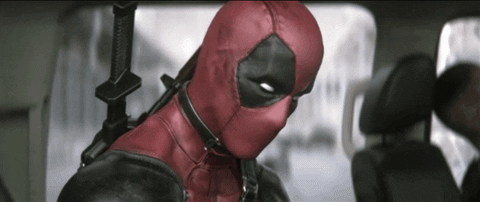 Here, the possibly lesser-known films receive the "TheFocusedFilmographer Spotlight"! In order of tentative release date:
(The titles are clickable links to that film's respective IMDB page)
1. 13 Hours: The Secret Soldiers of Benghazi (Jan 15)
Trailer:

Starring: John Krasinski, James Badge Dale, Toby Stephens
Directed by: Michael Bay
IMDB synopsis: "An American Ambassador is killed during an attack at a U.S. compound in Libya as a security team struggles to make sense out of the chaos."
Spotlight Thoughts: This is the first Michael Bay film I can say I have been excited to see in a long while. It reminds me of Argo, Black Hawk Down, Lone Survivor and Fury. This true story brought to film definitely has my attention and it is good to see Krasinski in a different role. His wife, Emily Blunt, has already played the part of a gun-toting soldier more than once (Edge of Tomorrow, Sicario) and now it's his turn. From Jim (The Office) to Joe (of the G.I. persuasion).
———————————-
2. Pride and Prejudice and Zombies (Feb 5)
Trailer

:

Starring: Lily James, Sam Riley, Jack Huston, Lena Headey, Charles Dance
Directed by: Burr Steers
IMDB synopsis: "Jane Austen's classic tale of the tangled relationships between lovers from different social classes in 19th century England is faced with a new challenge — an army of undead zombies."
Spotlight Thoughts: Based on the book of the same name, this one finally releases next month after taking, what seems like, ages. Not to be taken too seriously, this "zombification" of the classic novel reminds me Abraham Lincoln: Vampire Hunter which I unexpectedly enjoyed for what it was. I've seen numerous adaptations of Pride & Prejudice so this will be a loosely based one that I add to the mix and fancy to enjoy for what it is: Jane Austen meets Resident Evil meets The Walking Dead. 🙂
———————————-
3. Race (Feb 19)
Trailer: 

Starring: Stephan James, Jason Sudeikis, Jeremy Irons, Carice van Houten, William Hurt
Directed by: Stephen Hopkins
IMDB synopsis: "Jesse Owens' quest to become the greatest track and field athlete in history thrusts him onto the world stage of the 1936 Olympics, where he faces off against Adolf Hitler's vision of Aryan supremacy."
Spotlight Thoughts: The biopic of Olympic champion Jesse Owens who, in the 1936 Olympics, showed the world just how fast he actually could run. He faced not only opponents on the track, but off the track as well and in front of the whole world. Now his story is told on the big screen. On your mark, get set…race to theaters to see it.
———————————-
4. Triple 9 (Feb 26)
Trailer: 

Starring: Gal Gadot, Kate Winslet, Woody Warrelson, Norman Reedus, Casey Affleck
Directed by: John Hillcoat
IMDB synopsis: "A gang of criminals and corrupt cops plan the murder of a police officer in order to pull off their biggest heist yet across town."
Spotlight Thoughts: Large cast in this heist film that hopes to pull off a large reward next month. This thriller looks action-packed. Will it pull of the heist of being a box-office winner in February? We shall see.
———————————-
5. Zootopia (Mar 4)
Trailer: 

Starring: Idris Elba, Ginnifer Goodwin, Alan Tudyk
Directed by: Byron Howard, Rich Moore & more.
IMDB synopsis: "In a city of anthropomorphic animals, a rookie rabbit cop and a fugitive fox con artist must work together to uncover a conspiracy."
Spotlight Thoughts: Disney has pulled a lot together that works so far in the promotional materials out for this animated adventure. Fun characters and comedy make a perfect match in this cartoon caper. Look to see plenty of people young and old hopping over check out Zootopia.
———————————-
6. Midnight Special (Mar 18)
Trailer: 

Starring: Adam Driver, Kirsten Dunst, Joel Edgerton, Michael Shannon, Sam Shepherd
Directed by: Jeff Nichols
IMDB synopsis: "A father and son go on the run after the dad learns his child possesses special powers."
Spotlight Thoughts: I barely learned about this one the other day! Nichols also directed two other films that I enjoyed (Take Shelter and Mud) and this one looks original and intriguing also. I'm curious about this one but also cautious as it initially had a July 2015 release and kind of gives off a "Tomorrowland" vibe. I hope it is far better than that disappointment.
———————————-
7. The Jungle Book (Apr 15)
Trailer: 

Starring: Lupita Nyong'o, Scarlett Johansson, Idris Elba, Ben Kingsley
Directed by: Jon Favreau
IMDB synopsis: "An orphan boy is raised in the jungle with the help of a pack of wolves, a bear, and a black panther."
Spotlight Thoughts:  Movie studios are pumping out the live-action versions of fan-favorite fairytales and classics (and Beauty & Beast and Little Mermaid are coming soon). Disney is bringing The Jungle Book to life again with another live-action presentation (remember the 1994 edition?) and it looks quite captivating and has a great cast of voices, including Scarlett Johansson! I am looking forward to this one.
———————————-
8. Going in Style (May 6)
Trailer: not available
Starring: Joey King, Morgan Freeman, Alan Arkin, Michael Caine
Directed by: Zach Braff
IMDB synopsis: "A reboot of the 1979 movie that was directed by Martin Brest and featured George Burns, Art Carney, and Lee Strasberg. Three seniors, who are living social security check to check and even reduced to eating dog food at times, decide they have had enough. So, they plan to rob a bank…problem is, they don't even know how to handle a gun! A social commentary on growing old in America and what we are sometimes driven to, due to circumstances."
Spotlight Thoughts: I've not seen the original but intend to prior to this release. Zach Braff directs another film and has quite the cast. His last directed film Wish I Was Here (2014) was his first full-length feature film that he had directed in 10 years (after 2004's Garden State). Hopefully this one will fair better than that and see more work from Braff in the future.
———————————-
9. The Free State of Jones (May 13)
Trailer:

Starring: Matthew McConaughey, Gugu Mbatha-Raw, Keri Russell
Directed by: Gary Ross
IMDB synopsis: "As civil war divides the nation, a poor farmer from Mississippi leads a group of rebels against the Confederate army."
Spotlight Thoughts: This intense civil war drama starring McConaughey will have you saying more than just "alright, alright, alright!" Tell me this doesn't look good. Seems like it has been some time since a good civil war era film rallied audiences to fill its showrooms. This one has me ready to watch. How about you?
———————————-
10. Warcraft (June 10)
Trailer: 

Starring: Travis Fimmel, Paula Patton, Robert Kazinsky, Ben Foster
Directed by: Duncan Jones
IMDB synopsis: "The film portrays the origin story of the initial encounters between the humans and the orcs, with an emphasis upon both the Alliance's and the Horde's sides of their conflict. Featuring characters such as Durotan and Lothar, the film will take place in a variety of locations established in the video game series."
Spotlight Thoughts: I never played the game World of Warcraft. But the trailer makes me kind of wish that I had. But it looks as if those who know nothing about it can jump right in and enjoy. This fantasy to film finally comes to the big screen and seeks to impress.
———————————-
11. The BFG (July 1)
Trailer:

Starring: Rebecca Hall, Bill Hader, Mark Rylance, Jemaine Clement
Directed by: Steven Spielberg
IMDB synopsis: "A girl named Sophie encounters the Big Friendly Giant who, despite his intimidating appearance, turns out to be a kindhearted soul who is considered an outcast by the other giants because unlike his peers refuses to eat boys and girls."
Spotlight Thoughts: Spielberg always manages to capture the awe and admiration of audiences with his way of transporting them into a film through movie magic, imagination and fantasy. This classic is brought to the big screen and already seems to have us in a magic trance!
———————————-
12. The Secret Life of Pets (July 8)
Trailer:

Starring: Lake Bell, Kevin Hart, Ellie Kemper, Albert Brooks
Directed by:

Chris Renaud

,

Yarrow Cheney

IMDB synopsis: "Taking place in a Manhattan apartment building, Max's life as a favorite pet is turned upside down, when his owner brings home a sloppy mongrel named Duke. They have to put their quarrels behind when they find out that an adorable white bunny named Snowball is building an army of abandoned pets determined to take revenge on all happy-owned pets and their owners."
Spotlight Thoughts: The "Toy Story" premise for pets! What they do when we aren't looking! haha. This one is sure to be enjoyed by friends of the furry and feathered.
———————————-
13. The Space Between Us (July 29)
Trailer: not available
Starring: Gary Oldman, Asa Butterfield, Carla Gugino, BD Wong
Directed by: Peter Chelsom
IMDB synopsis: "A young man raised by scientists on Mars returns to Earth to find his father."
Spotlight Thoughts: -Portions of this film were shot just up the road from me and I have several friends cast as extras in it. Originally entitled "Out of this World," the film features Asa Butterfield (Ender's Game) as the first human born on Mars and ends up on Earth searching for his father while discovering the "foreign" planet of Earth for the first time.
———————————-
14. Ben-Hur (Aug 12)
Trailer: not available
Starring: Jack Huston, Nazanin Boniadi, Moises Arias, Rodrigo Santoro, Morgan Freeman
Directed by: Timu Bekmambetov
IMDB synopsis: "A falsely accused nobleman survives years of slavery to take vengeance on his best friend who betrayed him."
Spotlight Thoughts: I was initially excited for this FIFTH screen adaptation of the novel of Ben-Hur when I learned that Tom Hiddleston (Thor's Loki) was cast in the titular role. Unfortunately he left the project and little has been publicized about the film since. It's been placed in the Summertime dumping ground of mid-August for release after a few release date postponements. Hmm…I hope it's good. The third adaptation (the one we all know with Charlton Heston) is a classic!
———————————-
15. Pete's Dragon (Aug 12)
Trailer: not available
Starring: Bryce Dallas Howard, Robert Redford, Karl Urban, Wes Bentley and more
Directed by: David Lowery
IMDB synopsis: "A young orphan seeks refuge from his abusive adoptive parents with the help of a pet dragon and a couple who live in a lighthouse."
Spotlight Thoughts: This Disney remake has some big shoes to fill in my opinion. I loved the original growing up and a remake better aim to satisfy not only a new generation but fans of the original as well in my opinion. Things point in that direction. I just hope Disney isn't just blowing hot air with this one!
———————————-
16. The Magnificent Seven (Sept 23)
Trailer: not available
Starring: Denzel Washington, Chris Pratt, Matt Bomer, Vincent D'Onofrio and more
Directed by: Antoine Fuqua
IMDB synopsis: "Seven gun men in the old west gradually come together to help a poor village against savage thieves."
Spotlight Thoughts: So, we're going to call August to late-September "Remake Row." 🙂 This remake sees director Antoine Fuqua partner up yet again with Denzel Washington. That by itself is usually grounds for a good flick, but then Fuqua went ahead and grabbed Washington's partner from a little film you may remember called TRAINING DAY. That's right, Ethan Hawke and Denzel together with more star power and will hopefully make this western remake (and homage to the original) worthy of its title.
———————————-
17. The Accountant (Oct 7)
Trailer: not available
Starring: Ben Affleck, Anna Kendrick, J.K. Simmons, Jon Bernthal and more.
Directed by: Gavin O'Connor
IMDB synopsis: "A forensic accountant un-cooks the books for illicit clients."
Spotlight Thoughts: What that lame imdb synopsis above doesn't tell you about this film project that has been dragging to get up and running for years is that the "accountant" (Affleck) runs numbers by day and, as an assassin, he racks up the bodies by night. But things get a little complicated when another assassin enters the arena (Kendrick). dun, Dun, DUUNNN!!!
———————————-
18. Moana (Nov 23)
Trailer: 

Starring: Dwayne Johnson, Alan Tudyk, Auli'i Cravalho
Directed by: Ron Clements, John Musker
IMDB synopsis: "A young woman uses her navigational talents to set sail for a fabled island. Joining her on the adventure is her hero, the legendary demi-god Maui."
Spotlight Thoughts: Disney is looking to have a lot to be thankful for this year with a Marvel film and a Star Wars film also releasing around the same time. This one has been garnering attention since it was announced a while back. It reminds me just a little bit of The Croods (animation-wise) and I think it will be a hit.
———————————-
19. Sing (Dec 21)
Trailer: not available
Starring: Scarlett Johansson, Taron Egerton, Matthew McConaughey, Nick Offerman and more
Directed by: Garth Jennings
IMDB synopsis: "A koala named Buster recruits his best friend to help him drum up business for his theater by hosting a singing competition."
Spotlight Thoughts: This will be a family-friendly film out during the Christmas holiday that I'm sure will delight. Interestingly enough, this is the 2nd film featuring the vocal talents of the gorgeous Scarlett Johansson and also stars one of my most favorite actors in Hollywood: Mr. Matthew McConaughey. So, I'm sure I'll be "Sing"-ing praises of this film, but who knows? Maybe after seeing it I will be singing a different tune!
———————————-
20. Passengers (Dec 21).
Trailer

: not available
Starring: Jennifer Lawrence, Chris Pratt, Michael Sheen, Laurence Fishburne
Directed by: Morten Tyldum
IMDB synopsis: "A spacecraft traveling to a distant colony planet and transporting thousands of people has a malfunction in one of its sleep chambers. As a result, a single passenger is awakened 60 years early. Faced with the prospect of growing old and dying alone, he eventually decides to wake up a second passenger."
Spotlight Thoughts: This sci-fi drama that reminds me a little bit of Syfy's "Ascension" has been stuck in production limbo for quite some time. At one time or another it was set to star Rachel McAdams or Reese Witherspoon and Keanu Reeves in the main roles. This "Adam & Eve in Space" story has finally landed its main actors and is set to release this December. Hopefully Passengers will be good enough for other people to ride with it.
———————————-
So there you have it. My top 20 films to look for in 2016 excluding sequels, superheroes and story/franchise continuations. Do any of these spark your interest? Are any of them absolute "skips" for you? Share your thoughts in the comments below along with which movies in 2016 overall you are looking forward to!
———-
Thanks for reading! Happy Watching!
–T, The Focused Filmographer