The Month of March…ah, yes, the third month of the year is upon us. March: the month of the Oscars, NCAA basketball, St. Patrick's Day and more. Traditionally, the first quarter of the year is a theatrical dumping ground in which, what seems, the bottom of the barrel will surface and beg to rob viewers of coin and time in exchange for bore and disappointment.
While the first couple of months proved to fall in line with expectations with one major glaring bright beacon (Marvel's Black Panther), March 2018 wishes to be remembered as the precursor to an expected fun remaining of the year.  Most assuredly, flops will come and go in the remaining 9 or so months, but today we focus on the movie madness the month of March will bring. 
I'm not going to list all of the 31 films that are slated to release this month (according to wikipedia). Wow, that's more than 1 movie per day for the month's 30 days! Below, however, is a list of movies this month that I am interested in or excited to see.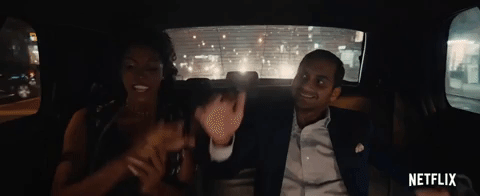 Here are my Picks & Passes for March Movie Madness
Tomb Raider (March 16th)
– Starring Alicia Vikander and Dominic West. Having played and enjoyed the recent video games, I am interested to see the re-envisioning of the film based on the heroine of the franchise. Vikander has some great roles in her resume and is sure to bring some great prowess to the character and adventures of Lara Croft.
Pacific Rim Uprising (March 23rd)
– Starring John Boyega. Anyone who knows me and my love for the first Pacific Rim (with one of the best movie speeches ever!) should not be surprised that the sequel is on my list. Monsters, Giant Robots, Childhood anime brought to life…what's NOT to like here?! Apocalypse-Canceling time. Get ready. War ready!
Isle of Dogs (March 23rd)
– Directed by Wes Anderson who brought us Fantastic Mr. Fox, Grand Budapest Hotel, Moonrise Kingdom and other such delights. This one has whimsical and witty written all over it in classic Wes Anderson style. With a talented vocal cast including Bill Murray, Bryan Cranston, Scarlett Johansson and more. This one looks unique, different and fun…as are mostly all of Wes Anderson's works.
Ready Player One (March 29th)
-I read this book for the first time about two years ago and was so glued to it. Every page drew more closer into the story and all of the references from my childhood and more. Now with Spielberg putting this Ernest Cline book to film, I can only hope for a similar type of sense of enjoyment as the credits roll. I anticipate some letdowns but overall am stoked to see it on screen. If you haven't read the book, listen to me: Do yourself a favor and do so immediately. Either way, the film hits theaters at the end of the madness that is the month of March.
Listed below: parts of the madness I intend to skip during the month of March.
Well, that's it for me. What madness will you indulge in this month? Let me know in the comments section below.
———
Thanks for reading! Happy Watching!
–T, The Focused Filmographer